0009142
Executive Collection, 13 Quart Oval Wastebasket, Top & Bottom Bumpers, Taupe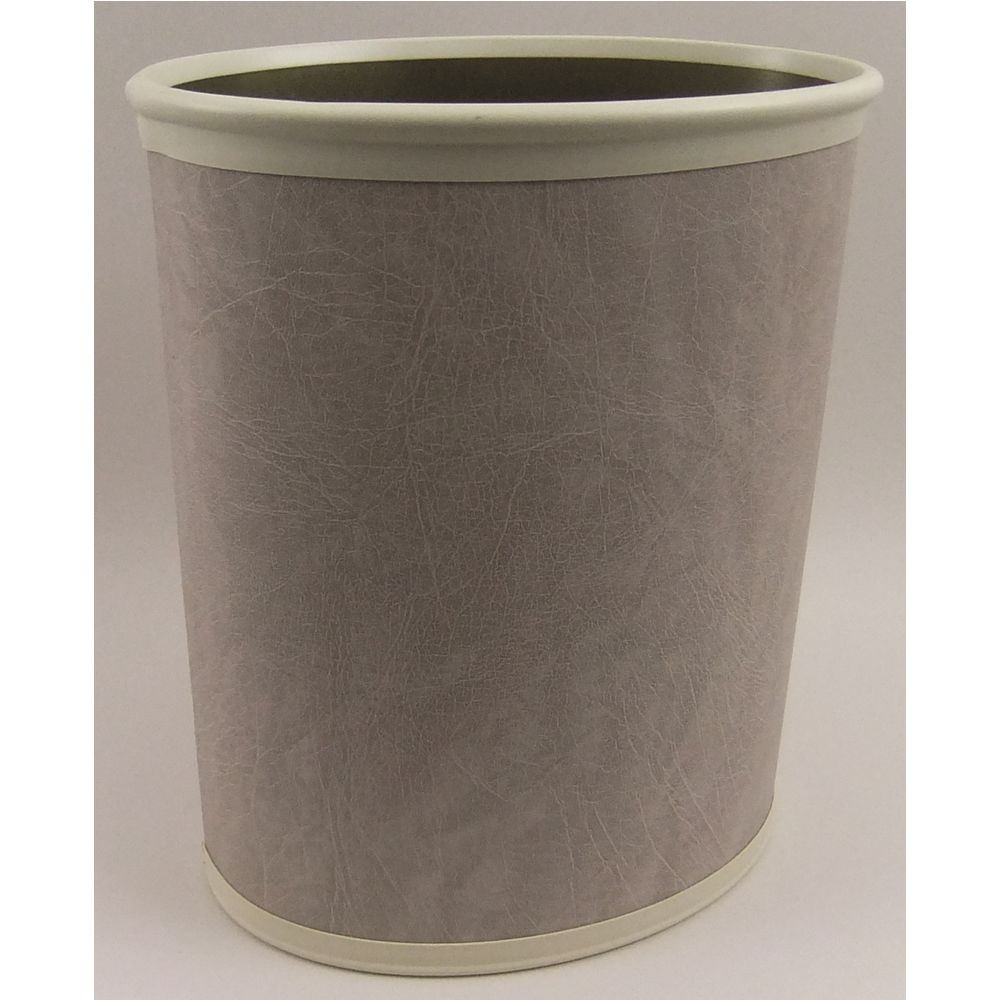 These high quality wastebaskets are the strongest in the industry. The metal wastebaskets are handcrafted from tough 30-gauge steel laminated with a protective rust resistant coating. The vinyl cover includes a sewn side seam for a look of distinction, and the top and bottom bumpers are applied for an elegant finish.
Monterey Taupe
Tough 30-gauge steel
Laminated with A protective rust resistant coating
Sewn side seam for polished finish
Not returnable
Conditional 30-day manufacturer's warranty.