0013053
Bellman Cart, Deluxe Edition, 48", Black Carpet, Bumpers & Wheels, Brass Enamel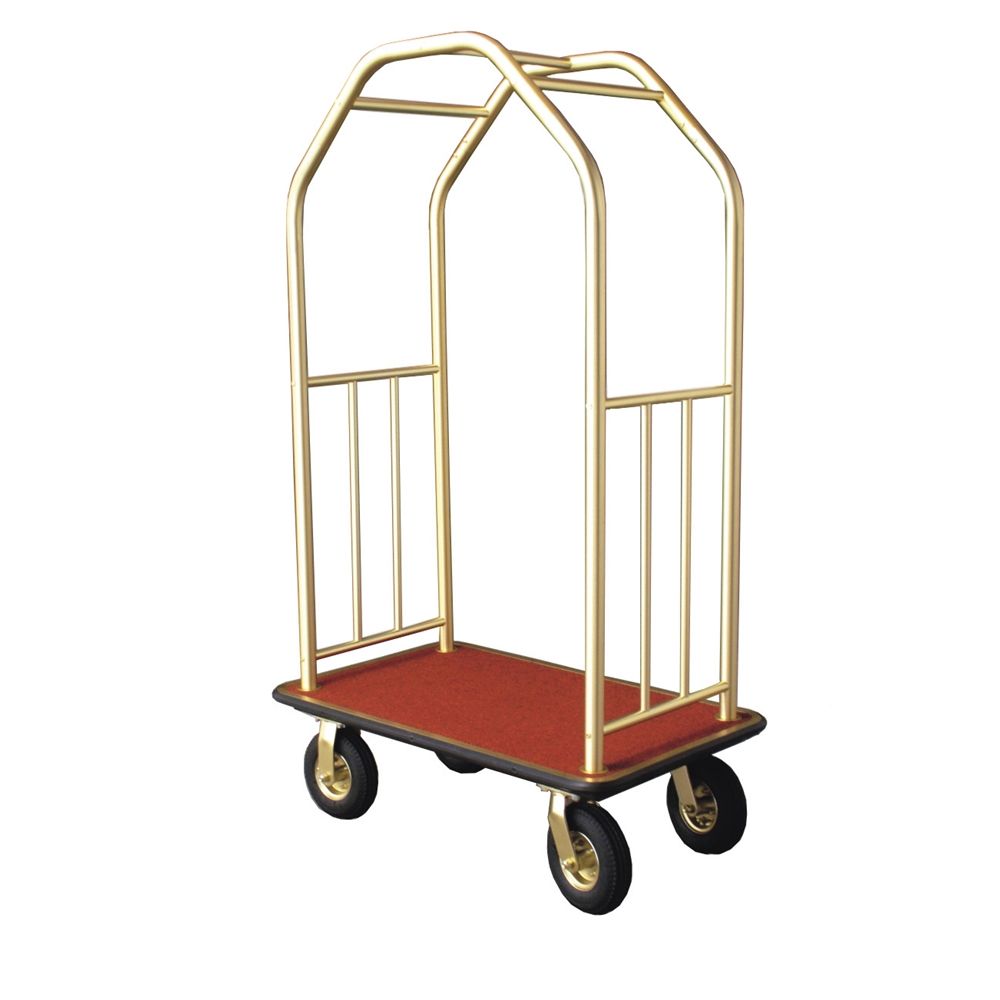 Cart is great for hotels that need to transport maximum amounts of luggage. The chassis is made of heavy gauge steel, then coated with an oven baked rust preventative coating. The deck is extra thick, and with a waterproof plywood deck. The carpet edging is protected by a matching finish metal trim and a wraparound non-scuff bumper.
Made from over 30% recycled steel
2 year manufacturer's warranty.