0015775
Crypton® Leather & Vinyl Cleaner and Restorer Combo Case 24oz
Specialty Cleaners
Crypton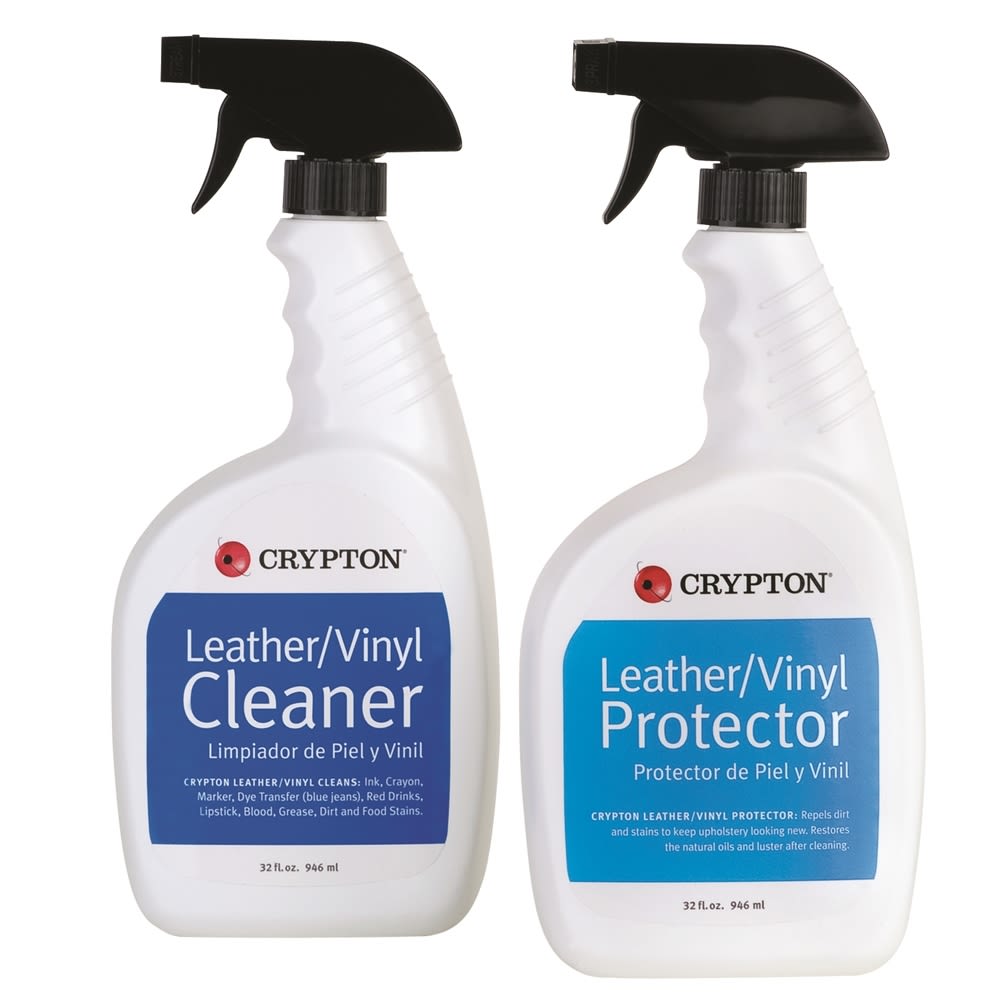 These products are specifically formulated to safely clean treated leather and vinyl with natural degreasers. After cleaning, the restorer is designed to replenish natural oils. Wipe on the restorer with a clean, dry cloth to instantly provide beauty and luster.
Crypton is free of PVC, rubber, VOCs and halogenated flame retardants.
Lifetime warranty on roto-molded body, 5-years on motor and all electrical parts.