0016576
Connoisseur T300 Blend Woven Stripe, King Pillowcase, 46x46 CS, White
Sustainable Products
Manchester Mills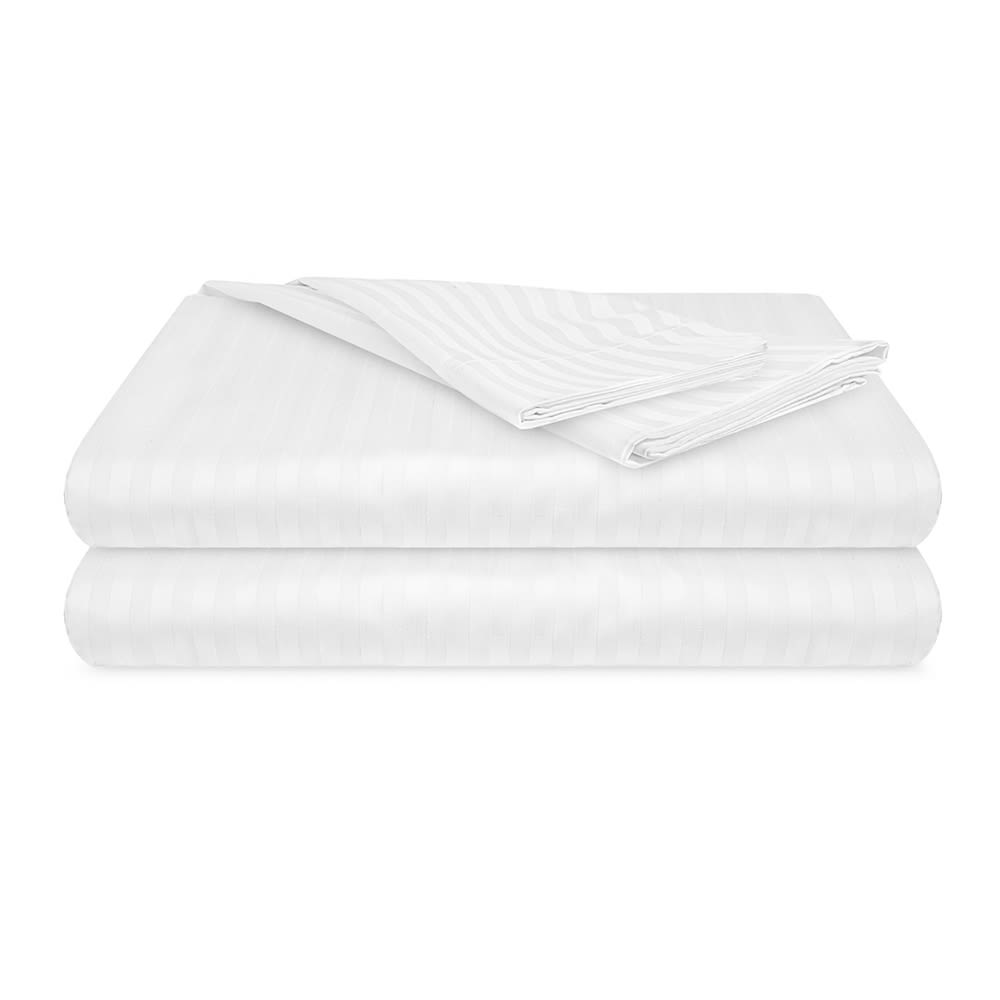 Our luxury fabric in a beautiful 3/8" (8 mm) wide woven stripe combines unsurpassed luxury with impressive operational efficiencies. Single pick construction insures guest satisfaction while providing excellent processing economies.
The 60% ring spun cotton and 40% polyester provides ideal blend for comfort
Luxury fabric in a beautiful 1/4" (8 mm) wide woven stripe
Single pick construction ensuring guest satisfaction and processing cost savings
Hem threads on flat sheets and stitching on fitted sheets are color coded by size for easy identification
Oeko-Tex® certified. Recycled and recyclable packaging. No initial laundering required.