0017034
Ecolab® X-Static Soft N Scented Dryer Blocks, Mountain Fresh, 150 g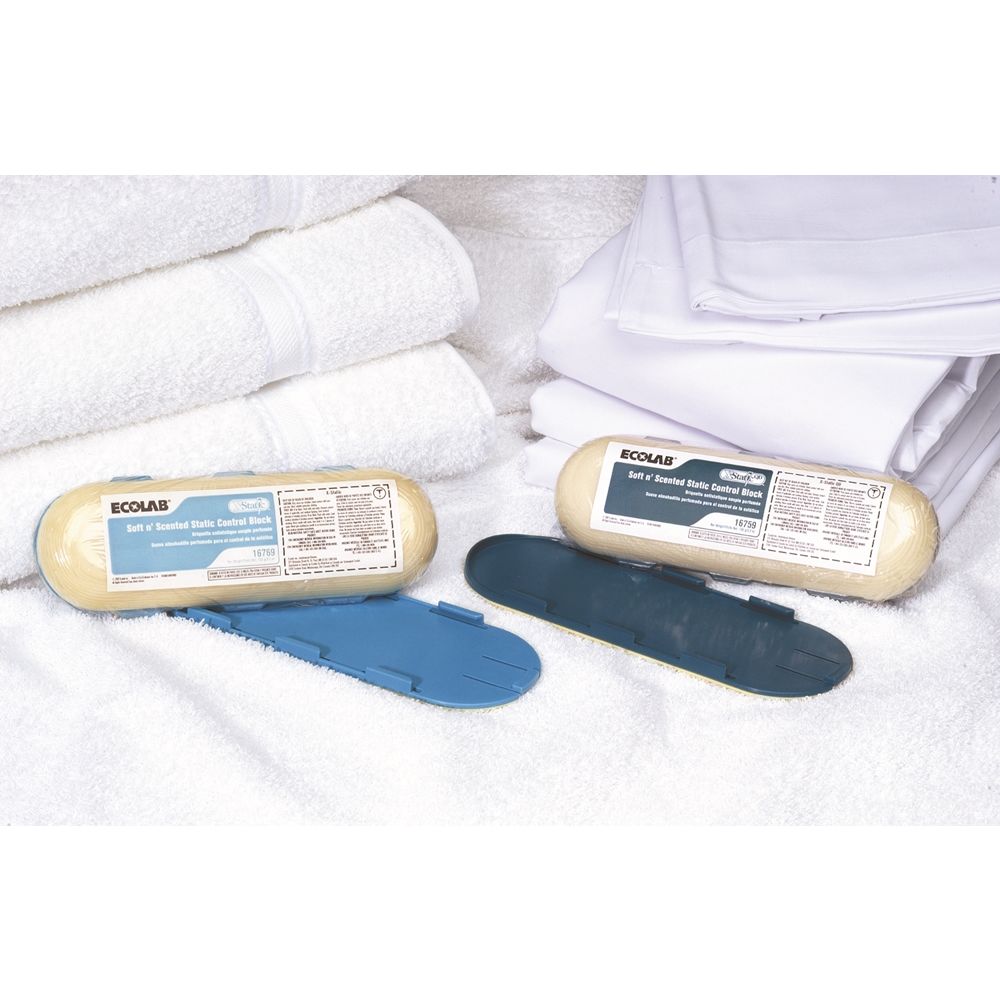 Static control with a soft touch and a fresh scent. Enjoy powerful static control that softens your linens and leaves a fresh, distinctive scent.
More static control than two dryer sheets in a 35 lb. dryer
Helps soften linens even if a liquid fabric softener is not available
Installs directly on the dryer fin and is easily replaced
No need to remember to replace the product with each cycle
Products do not contain Phosphorus. Detergent components are biodegradable.