0017877
Hookless® It's A Snap! Shower Curtain Liner, Polyester, 70"x57", Beige
Shower Curtains & Liners
Focus Products Group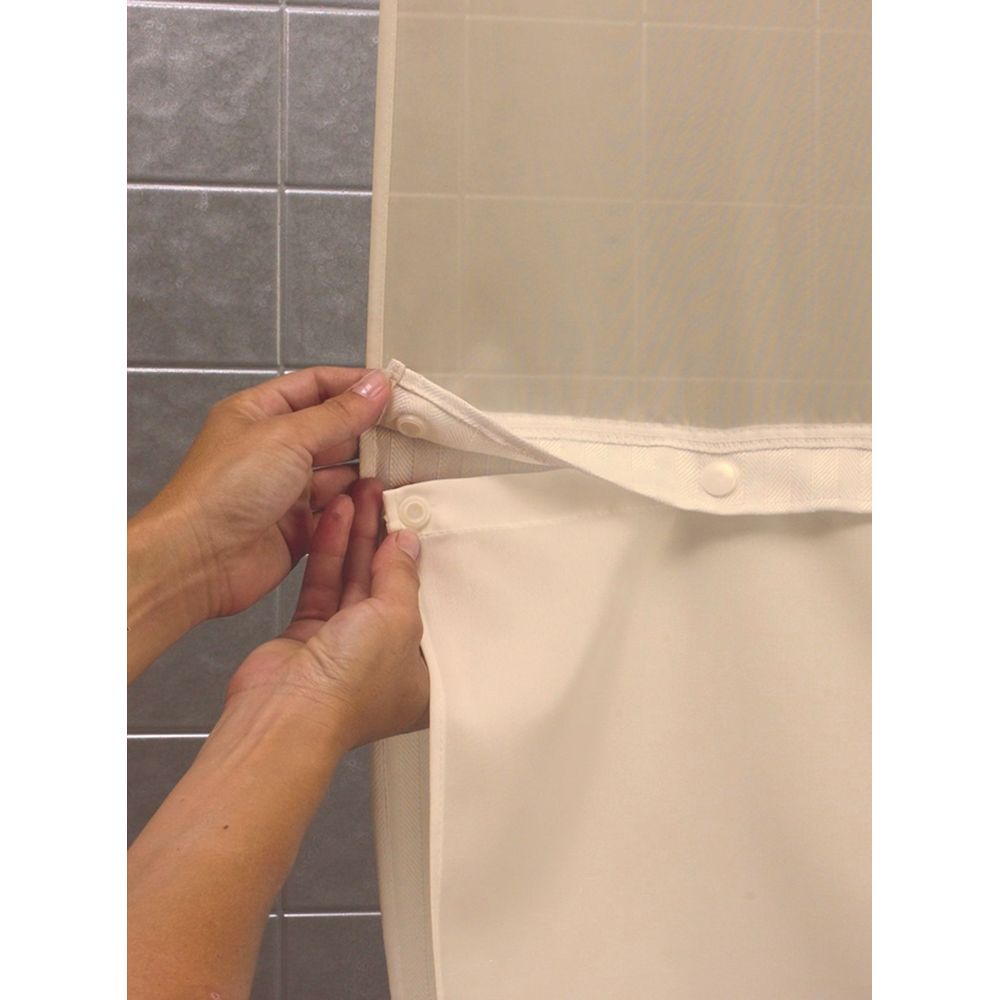 This 100% polyester durable fabric is 150 Denier and water repellent. The ultrasonic hem resists soap scum buildup and minimizes mold and mildew. This is to be used with a 77" length curtain.
Replacement liner fits Hookless shower curtains 77L
Made of 100% polyester
Includes weighted corner magnets
Remove liner from curtain before washing
1 year manufacturer's warranty.