0017878
Hookless® It's A Snap! Shower Curtain Liner, Polyester, 70"x57 ", White
Shower Curtains & Liners
Focus Products Group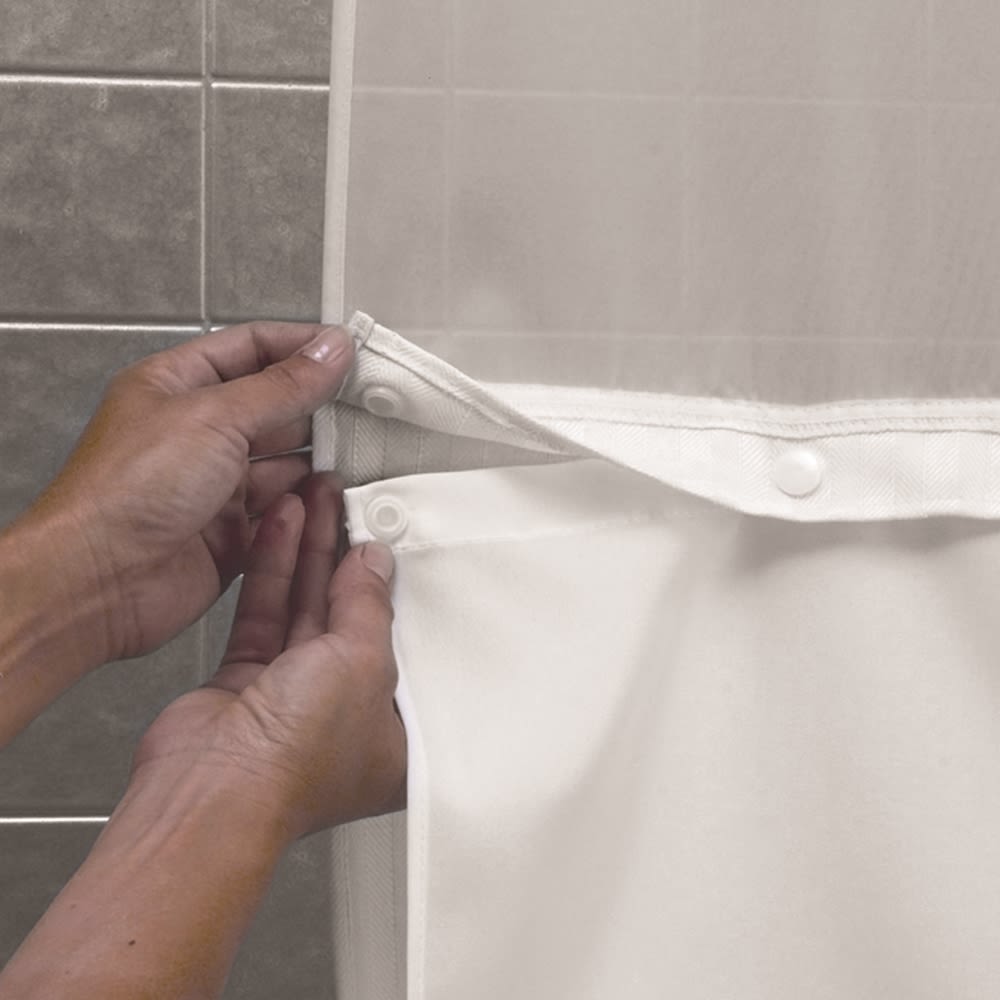 Rapid replacement and removal of the It's A Snap! liners make maintenance easier and more cost-efficient. They attach with simple snaps, eliminating housekeeping struggles with standard liners.
Replacement liner fits Hookless shower curtains 77L
Made of 100% polyester
Includes weighted corner magnets
Remove liner from curtain before washing
1 year manufacturer's warranty.