0021128
enMotion Impulse 8in, 1-Roll Automated Touchless Paper Towel Dispenser by GP PRO, Black
Public Restroom Dispensers
Georgia-Pacific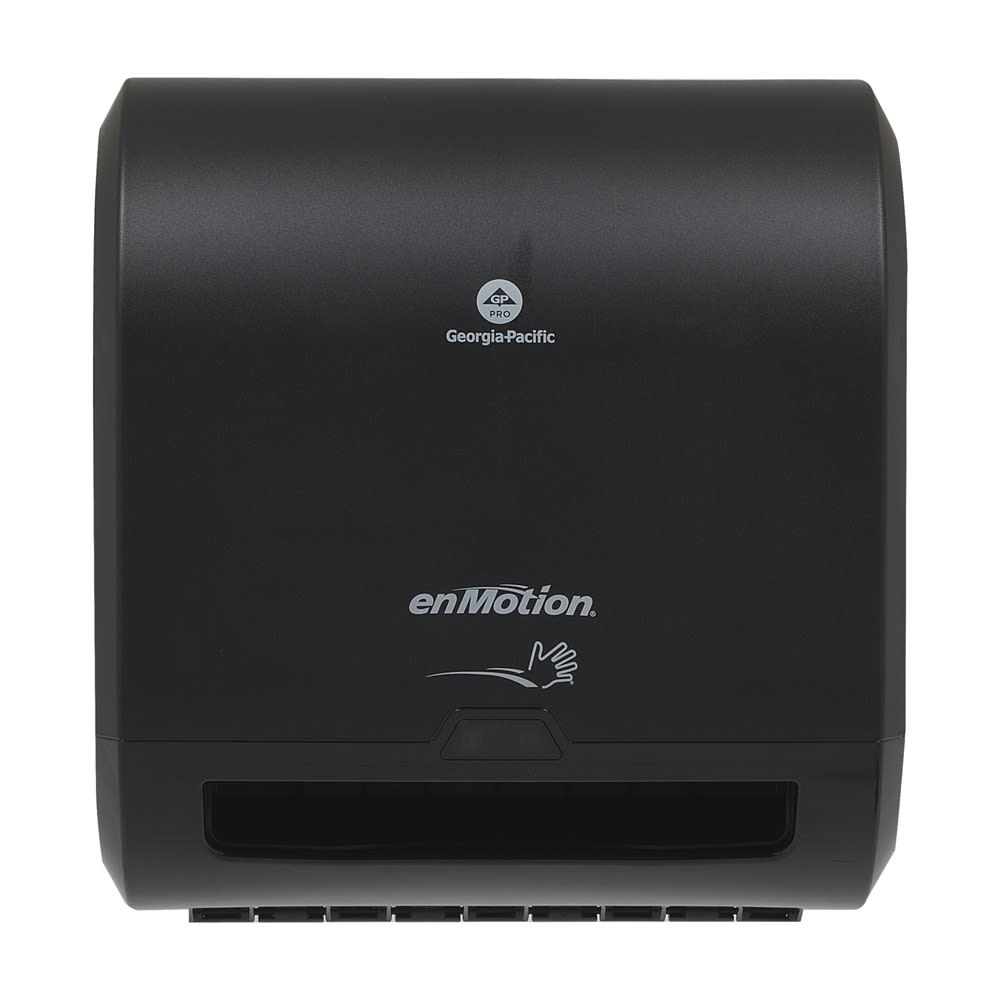 enMotion® paper towel systems combine touchless operation with jam-free performance for state-of-the-art dispensing. Whisper Quiet dispensing and sleek design provide a premium experience, while easy customizable settings, including delay, sheet length and dispense mode, let you program the dispensers to meet your unique needs, helping reduce waste. One set of batteries dispenses up to 200 rolls, helping reduce the need for maintenance. Designed for use in lodging, enMotion® products deliver 97% customer satisfaction, thanks to their dependability, hygiene and efficiency. To order roll towels use 0022928, 0027788, 0016838 or 0019198. *Only available via a one-time, lifetime lease agreement. Please contact your Guest Supply Territory Manager for details of how to obtain enMotion® dispensers.
Features
Specifications
Sustainability
Videos
Fits small spaces with a sleek, smaller profile, ideal in break rooms, medical and dental offices or back-of-house areas
Engineered for jam-free dispensing and extended battery life can mean less maintenance
Helps reduce waste with customizable settings including delayed dispensing, sheet length options and dispense method (hang mode vs. wave mode)
Whisper Quiet™ dispenser offers virtually soundless operation for a premium experience
Compatible with enMotion® 8 In. paper towel refills 89410, 89420, 89430 and 89440
Product dimensions: 13.12" H x 13.23" W x 9.5" D
Waste Reducing Products. Helps reduce waste by 30% vs. standard folded towels.