0030447
Commercial Zone® ArchTec Series® Parkview 1 Rectangle Opening 25 Gallon Waste Receptacle, Black
Recycling & Waste Receptacles
Retail Space Solutions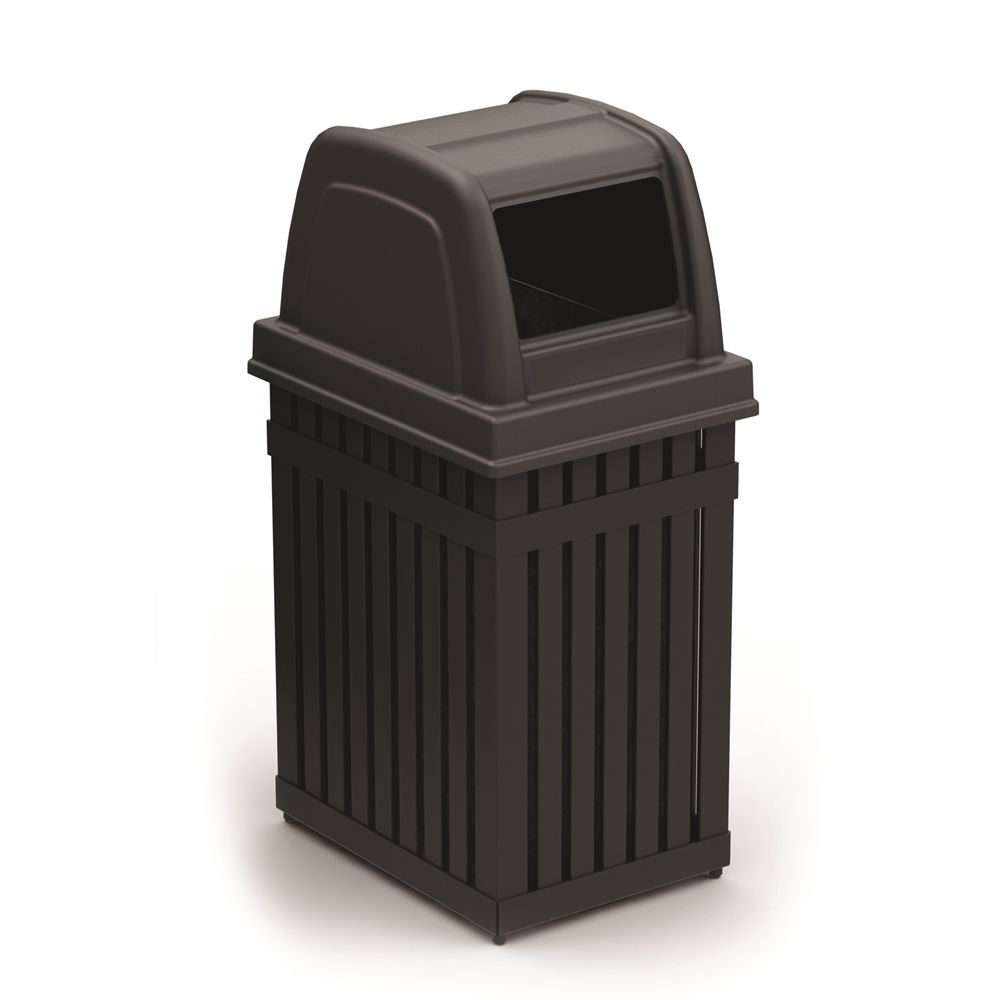 Heavy-gauge, steel slotted receptacle equipped with a durable polyethylene dome lid to keep the weather elements out. Standard inclusions for added security and hassle-free maintenance: galvanized liner, bolt-down hardware and lid to base cable. Recyclers include decal set for personalization. Decals include: Plastic Bottles, Aluminum, Organic Waste, Bottles & Cans, Mixed Recyclables, Landfill and Trash. Single 25-gallon receptacle offers convenience with a large 10.5" x 7" rectangle opening on both sides. Outdoor.
Features
Sustainability
Warranty
Double-sided lid allows access on both sides; lid cable attachment keeps the lid secured to the base
Lid is constructed of durable polyethylene - won't rust, dent or chip
Waste Container base is constructed of heavy-gauge fire safe vertical Steel rails;
Includes one removable, black powder-coated 25 Gallon galvanized liner with built-in handles and Grab Bag system to secure the bag in place
Includes blue/white decals included; Trash, aluminum, glass, plastic bags, plastic bottles, paper, mixed recyclables and two recycle logos
3/4 feet add stability and help prevent unit from being damaged by the weather elements and Z-bracket anchoring system secures unit in place
Oval Trash opening size: 5H x 8 W. size: 39.5H x 17.25W x 21.75D
Environmentally-friendly containers constructed from heavy-gauge, fire-safe vertical steel rails; unit offers extreme durability
100% Recyclable after use
Warranty: DCI Marketing, Inc. (DCI) warrants its Commercial Zone® Products and Smokers Outpost® to be free from defects in parts and workmanship under normal use and service for a period of one year from date of shipment.