0030548
Commercial Zone® Smokers Outpost® Site Saver Cigarette Butt Receptacle, Black
Sustainable Products
Retail Space Solutions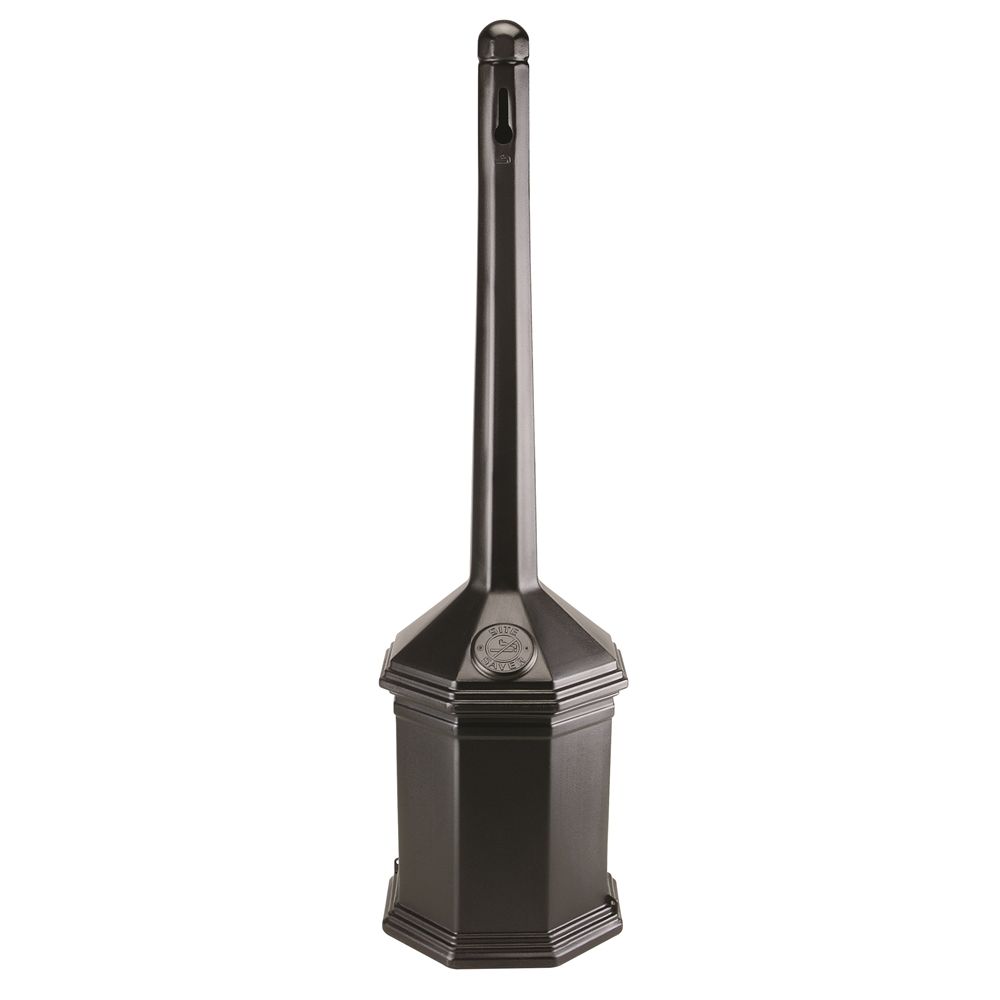 Keep your property clean and cigarette waste out of sight with the original Smokers Outpost cigarette receptacles. Patented design restricts oxygen flow causing cigarettes to extinguish quickly in the galvanized pail without the use of messy sand or water. Unique hexagon style makes this cigarette receptacle ideal for smaller spaces near entrances or other designated smoking areas. Airtight, snap-lock closure design keeps lid secure to base without the use of hardware or screws and includes a 5-quart pail.
Features
Sustainability
Warranty
Patented design keeps out the elements and extinguishes cigarettes quickly (no sand or water needed)
Airtight, snap-lock closure attaches lid to base
High-density polyethylene construction
Includes Steel pail liner
FM approved
Black
42 x 12 x 12
Environmentally- friendly containers, molded from long-lasting recycled polyethylene
100% Recyclable after use
Warranty: Commercial Zone® warrants its Commercial Zone®Products to be free from defects in parts and workmanship under normal use and service for a period of one year from date of shipment.