0036400
Commercial Zone® Precision Series® 25 Gallon Imprinted 360 Waste Receptacle, Open Top, Steel
Recycling & Waste Receptacles
Retail Space Solutions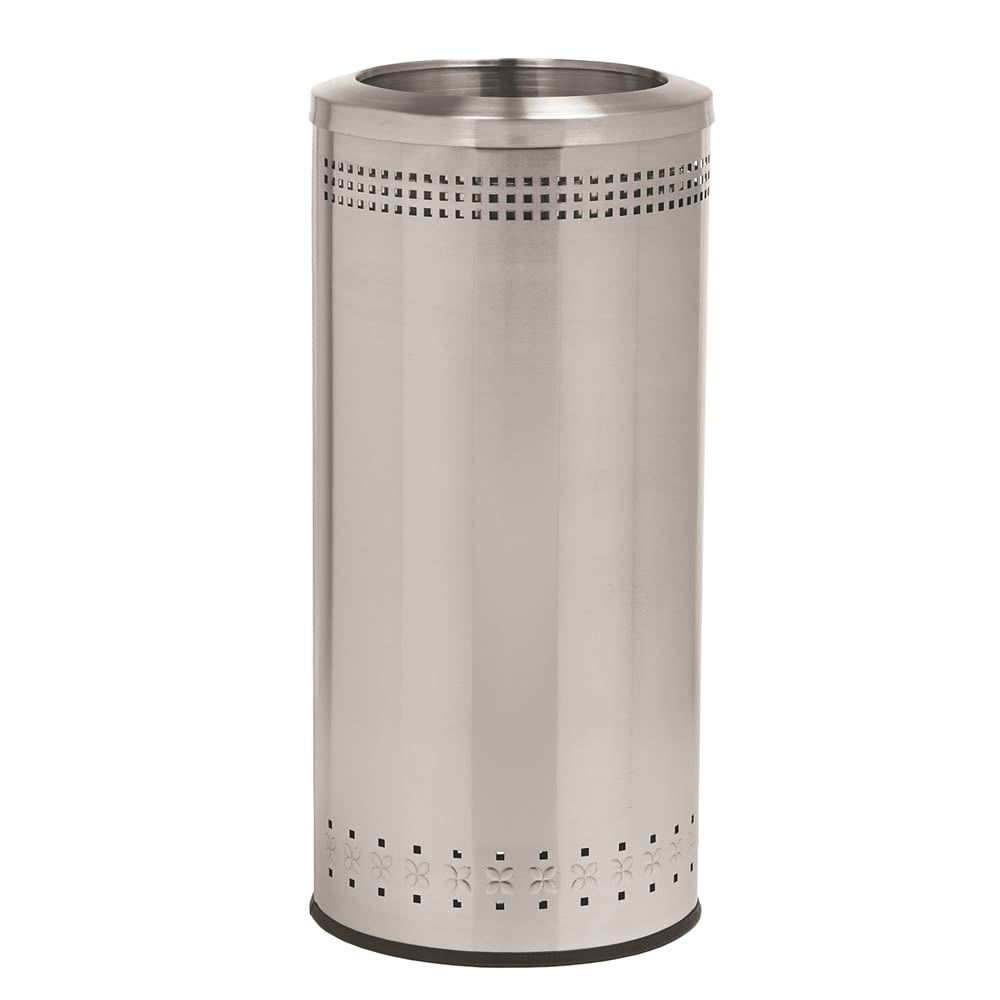 Add a modern detail to your space with the imprinted open-top waste container. Designed for easy disposal, the 9" diameter opening provides convenient access for trash disposal while the 25-gallon capacity makes it ideal for everyday use. The bottom-mounted rubber base ring keeps this unit in place, preventing tipping and protecting floors. Waste containers include a galvanized liner with handle for convenient maintenance. Attractive and durable, constructed from 304 grade recycled steel for increased durability.
Features
Specifications
Sustainability
Warranty
Constructed from heavy-gauge, 304-grade Stainless Steel for an extremely long service-life
Designed for easy disposal without touching the lid, the 9 In. diameter opening provides convenient access for Trash disposal
The rubber base ring keeps this unit from easily tipping and helps to protect floors
The galvanized liner with handle keeps contents enclosed and is easy to maintain
The unique style of the Imprinted 360 Stainless Trash Container is upscale and streamlined, while offering a large, 25 Gallon capacity
Stainless Steel hygienic surface; no pores to harbor dirt or bacteria
100% Recyclable after use
Warranty: DCI Marketing, Inc. (DCI) warrants its Commercial Zone® Products and Smokers Outpost® to be free from defects in parts and workmanship under normal use and service for a period of one year from date of shipment.