0037155
Blaze Away XLC Mal-Odor Counteractant, 16oz
Air Fresheners & Deodorizers
Blaze Away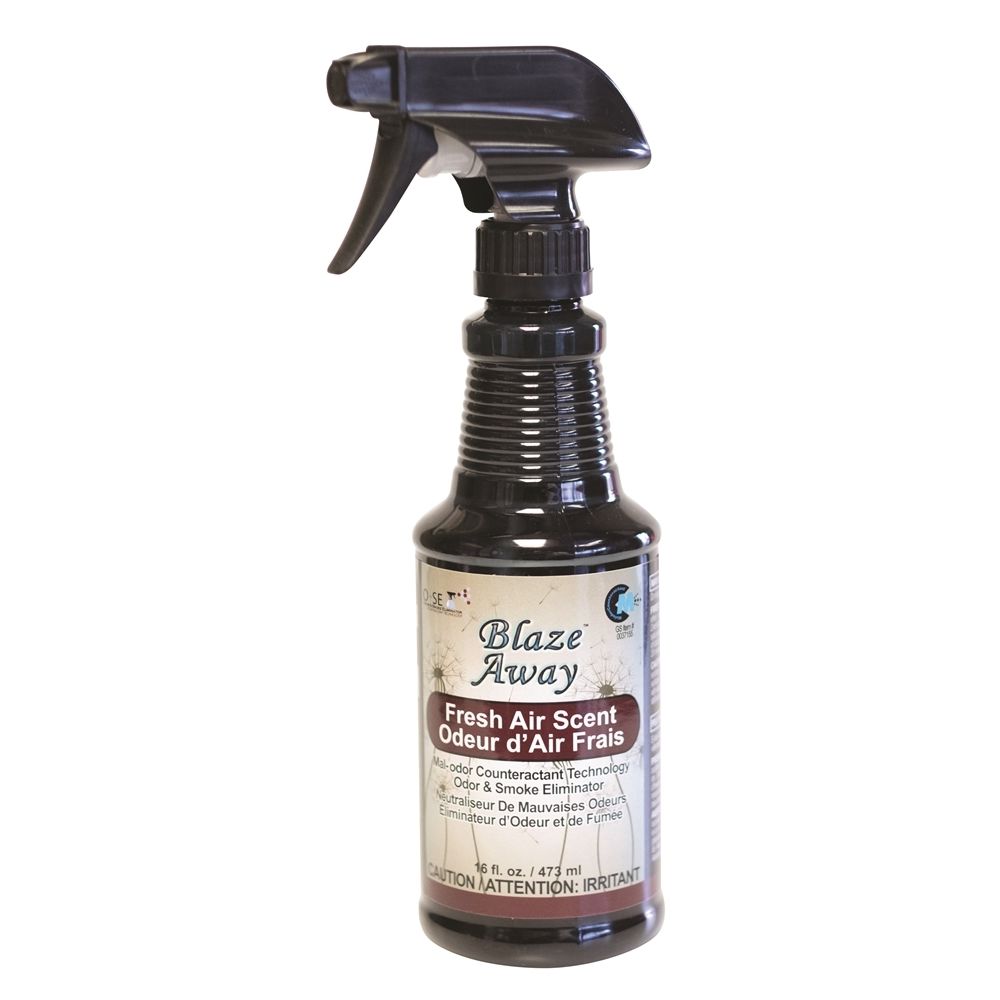 Blaze Away Fresh Air O+SE Mal-Odour Counteractant removes mal-odours at the molecular level caused by cigars, cigarettes, marijuana smoke, mustiness, mold, mildew, urine, plumbing issues, cooking smells, pets, and more. Forget the ozone machines, bombs and foggers - Blaze Away is the only thing you will need, plus, no more room refunds due to odour. Removes odours at parts per trillion, not a cover up. Permanent odour elimination: 1-2 sprays for moderate to light odours, 3-5 sprays for heavy to extreme odours. Fresh Air Scent XLC Extra Long Counteractant contains no water, blended with fine fragrance. 16oz bottle, 350 plus sprays per bottle.
Powerful, long lasting fragrance.

Not a cover-up or masking agent.

Permanent odor elimination and long-term general scenting.

Used at hundreds of hotels, casinos, resorts, rentals properties and commercial buildings throughout North America.