0040442
Blaze Away Wipe Down (Blue Band) Line Breeze Gallon
Multipurpose Cleaners
Blaze Away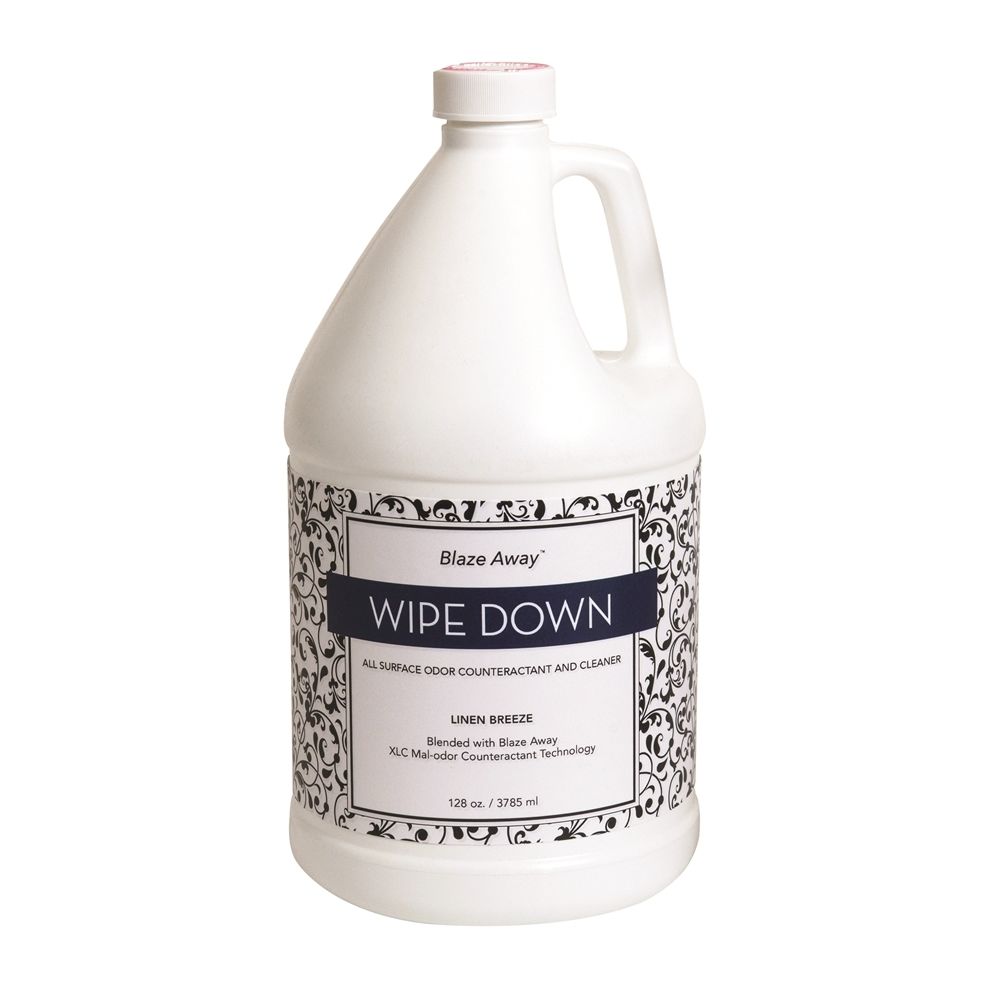 Maximum odour elimination through responsible cleaning. Blaze Away Wipe Down is an all surface odour counteractant and cleaner. This specialty degreaser is specifically formulated to degrease, clean and deodorize every type of surface that exists in the hotel or guest room. For use on kitchen countertops, stove tops, back splashes, guest room furniture, curtains, lamps, luggage racks, carts, microwave/refrigerator, cabinets, head boards, check in counter, breakfast area, lobby and bar tables, sinks bathroom countertops, shower area, floors and more. A critical tool when a deep clean is necessary. Incredible for removing splattered oils and odours from fish, curry and other foods, smoke residue from cigars, cigarettes and marijuana that falls on surfaces, pet odours, sweat and more. Use as a wipe down spray on workout facility and pool area. Spray on the floors and mop without pulling out the bucket. Use in conjunction with Blaze Away Mal-odour Counteractant odour eliminators GS# 0037155 and 0040303 for complete odour annihilation. The Blaze Away odour elimination process replaces the need for an ozone/ionizer machine, fogger or odour bomb. Low cost for maximum results. Blended from cosmetic grade fragrance ingredients, NPE and gluten free. Ready to use. Excellent for a quick, spruce up for V.I.P. guests or general quick scenting. Simply spray on all types of surfaces and wipe off.
Powerful, long lasting fragrance now in in a multipurpose cleaning application.

Not a cover-up or masking agent.

Permanent odor elimination and long-term general scenting.

Used at hundreds of hotels, casinos, resorts, rentals properties and commercial buildings throughout North America.