0040445
Blaze Away Mal-Odor Counteractant (Burgundy Band) Fresh Air 5 ounce
Air Fresheners & Deodorizers
Blaze Away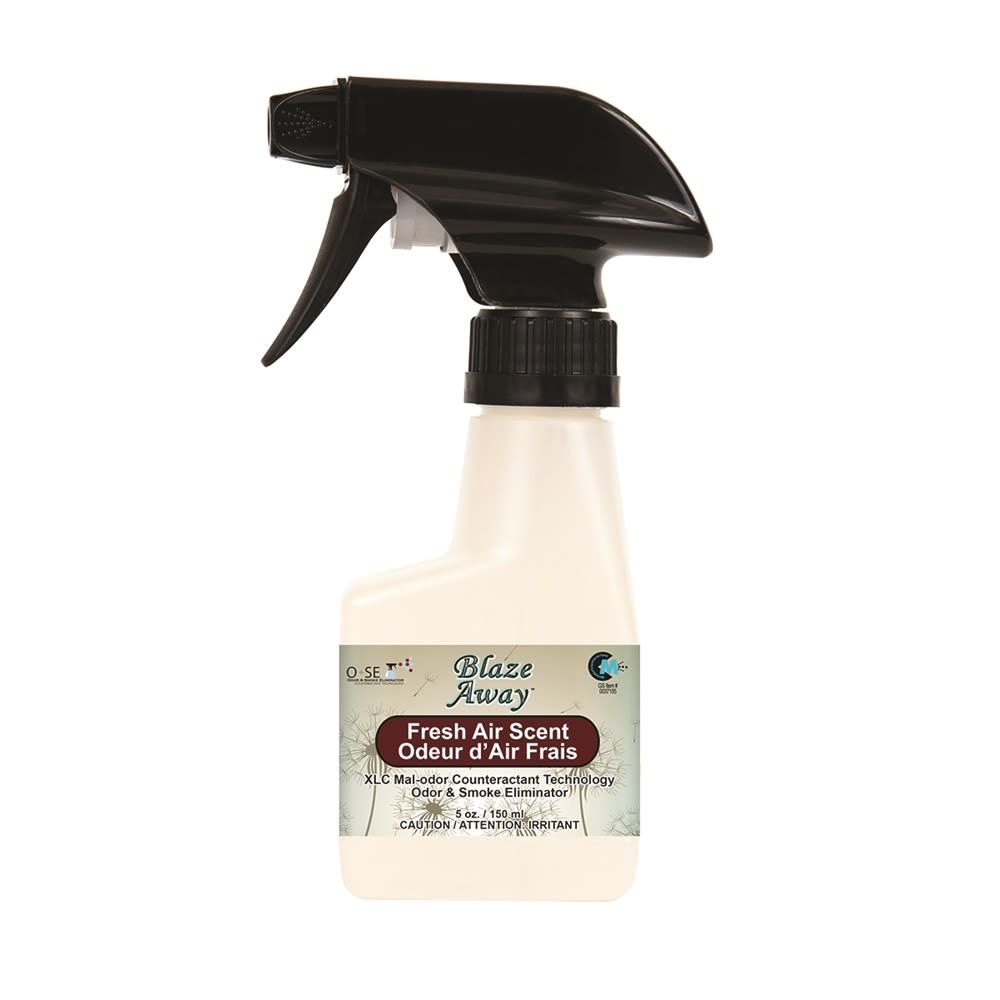 Made with Mal-Odor Counteractant Technology. Permanent odor elimination. Blended with 0% water and from cosmetic grade fragrance ingredients. Blaze Away Fresh Air Mal-Odor Counteractant replaces the ionizer/ozone machine, foggers and odor bombs for a fraction of the cost. Blaze Away XLC (Extra Long Counteractancy) permanently removes odors caused by cigarettes, cigars and marijuana smoke, mold/mildew, pet odors, cooking smells, urine, body odor, sweat, plumbing issues and more. A very small amount is all that is needed. May be misted over carpet and fabric surfaces. When sprayed over non carpeted surfaces, clean up overspray.
Powerful, long lasting fragrance.

Not a cover-up or masking agent.

Permanent odor elimination and long-term general scenting.

Used at hundreds of hotels, casinos, resorts, rentals properties and commercial buildings throughout North America.