0042798
Aroma Country/Blaze Away On Holiday, 5 oz
Air Fresheners & Deodorizers
Blaze Away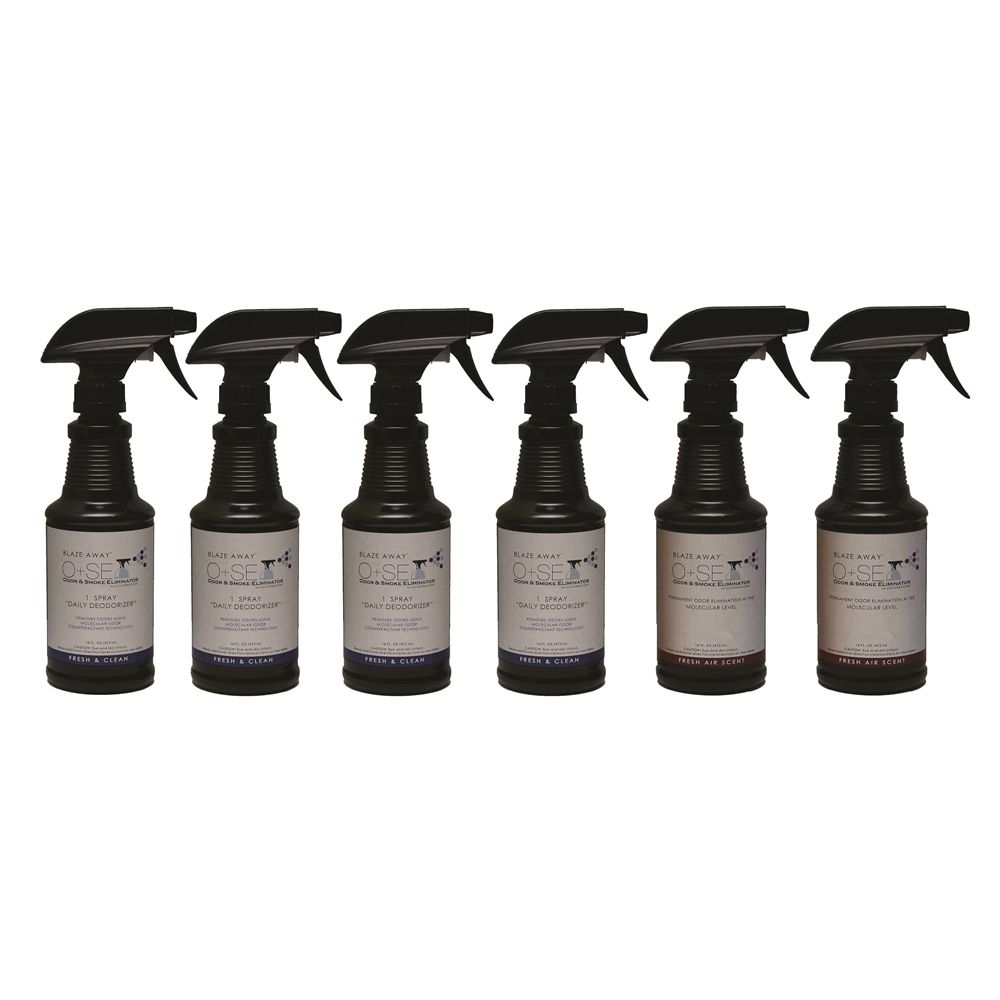 Enjoy this custom crafted signature scent found in hotels, casinos and resorts throughout the world. On Holiday is a blend of southern magnolia, green tea and sweet grass with a hint of woods and musk. This perfect combination provides a high level of freshness with a crisp lemony aroma. Blended from cosmetic grade fragrance ingredients and fine fragrance. On Holiday delivers an upscale luxury atmosphere to your guests while providing a unique fragrancing experience for your staff. Use in rooms, hallways, elevator landing pads, lobby, casino floor, meeting rooms, banquette hall, any common area, restrooms, offices and more. Remove odors while upscale scenting. Spray over carpet and fabric surfaces.
Product is slippery on bare floors.
When used in an area without carpeting clean up over spray using a wet mop or cloth.
Do not spray on leather, vinyl, wood, plastic or painted surfaces.
Blended from cosmetic grade fragrance ingredients and XLC Mal-odor Counteractant Technology.
Oil based blend without water.