0070210
Blaze Away XLC Mal-odor Counteractant Variety Pack 16oz; 1 Fresh Air; 1 Linen Breeze; 2 Limoncello
Air Fresheners & Deodorizers
Blaze Away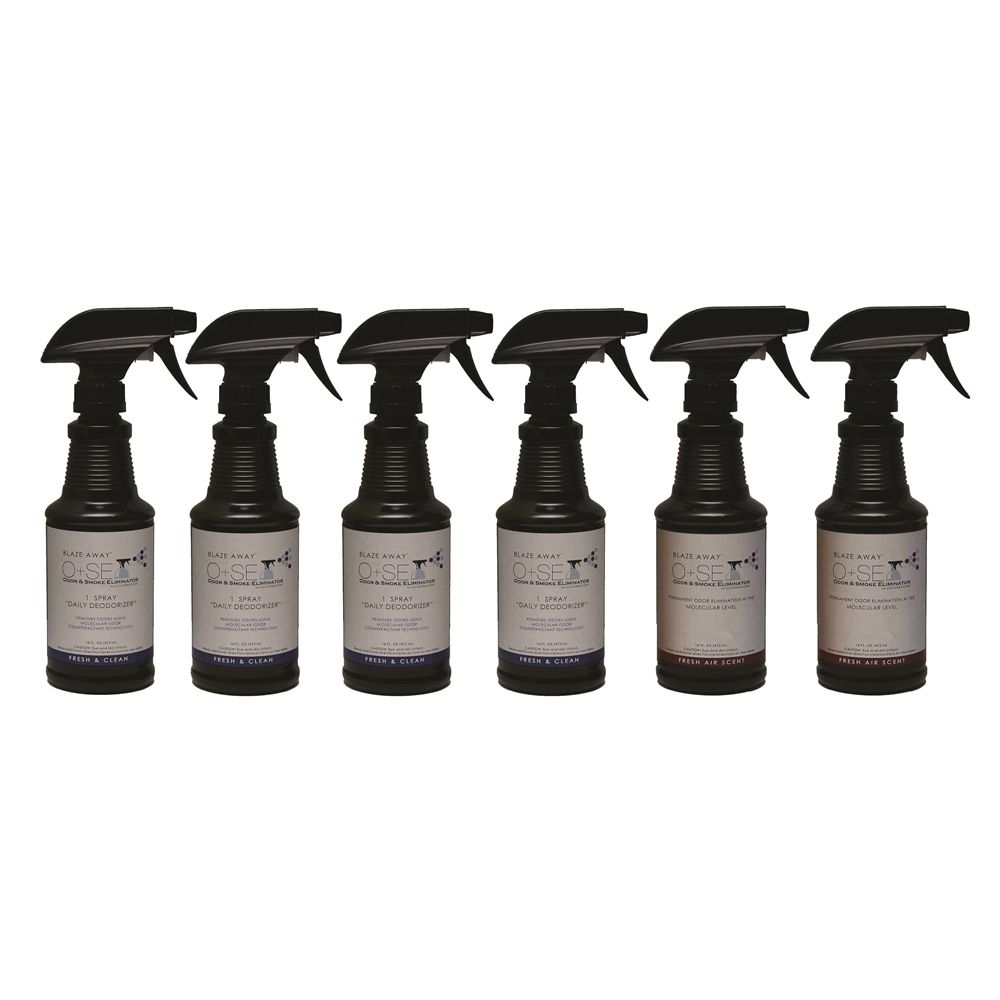 1 Fresh Air; 1 Linen Breeze; 2 Limoncello. Blended from cosmetic grade XLC Mal-odor Counteractant Technology. On average it only takes 2-4 sprays to permanently remove odors that bring your scores down, give your customer complaints and sometimes refund money.
Powerful, long lasting fragrance.

Not a cover-up or masking agent.

Permanent odor elimination and long-term general scenting.

Used at hundreds of hotels, casinos, resorts, rentals properties and commercial buildings throughout North America.