0070583
Evaclean® PURTABS Sporicidal Tablet Disinfectant for PX300ES Electrostatic Sprayer, 512 Tablets/CS
Electrostatic Sprayers
EvaClean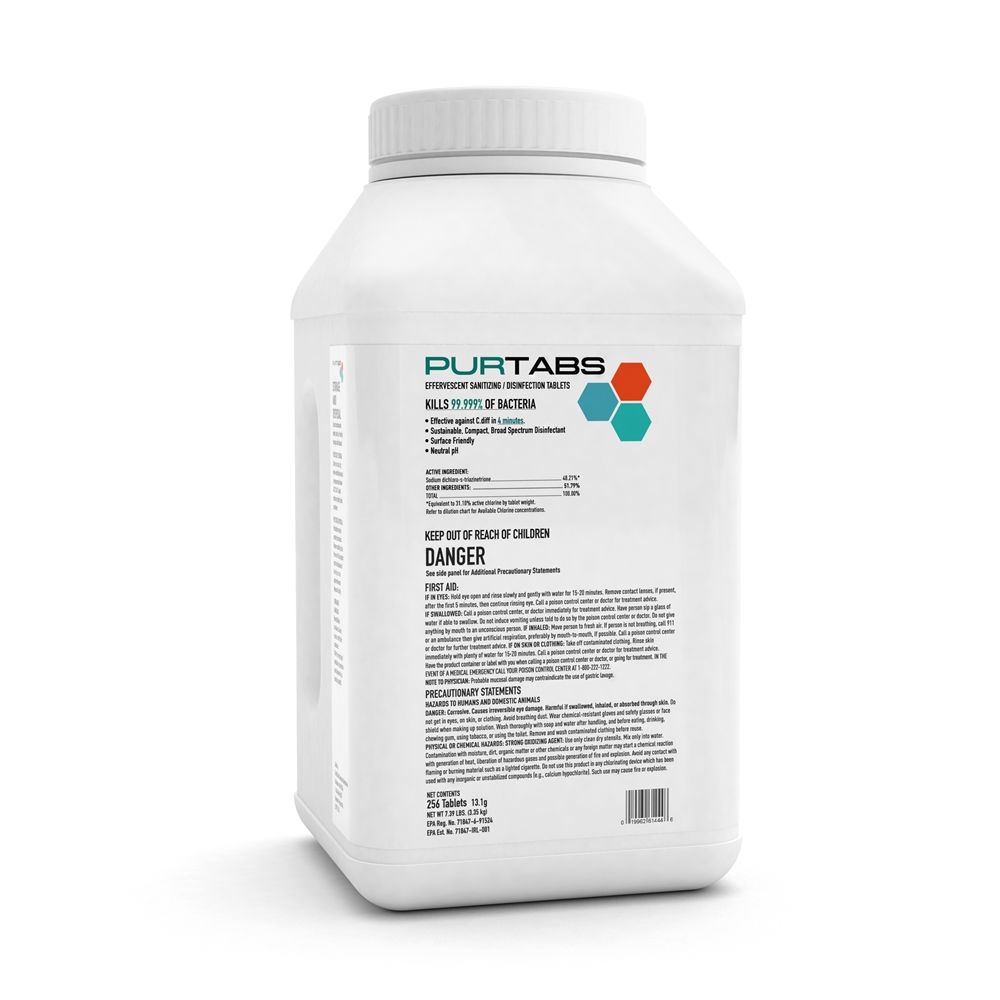 US EPA registered (EPA List N. Designed for use with Protexus Electrostatic Sprayers. Kill C. Diff in 4 Minutes. For use in GS# 0070571 backpack sprayer.
PURTABS 13.1g allow you to mix large batches of solution at a cost comparable to that of even commodity bleach.

PURTABS 13.1g is ideal for use with the PX300ES Protexus Backpack Sprayer.