0070584
Evaclean® PURTABS Food Surface Sanitizing Tab & Emergency Drinking Water Disinfection, 100 Tablets
Electrostatic Sprayers
EvaClean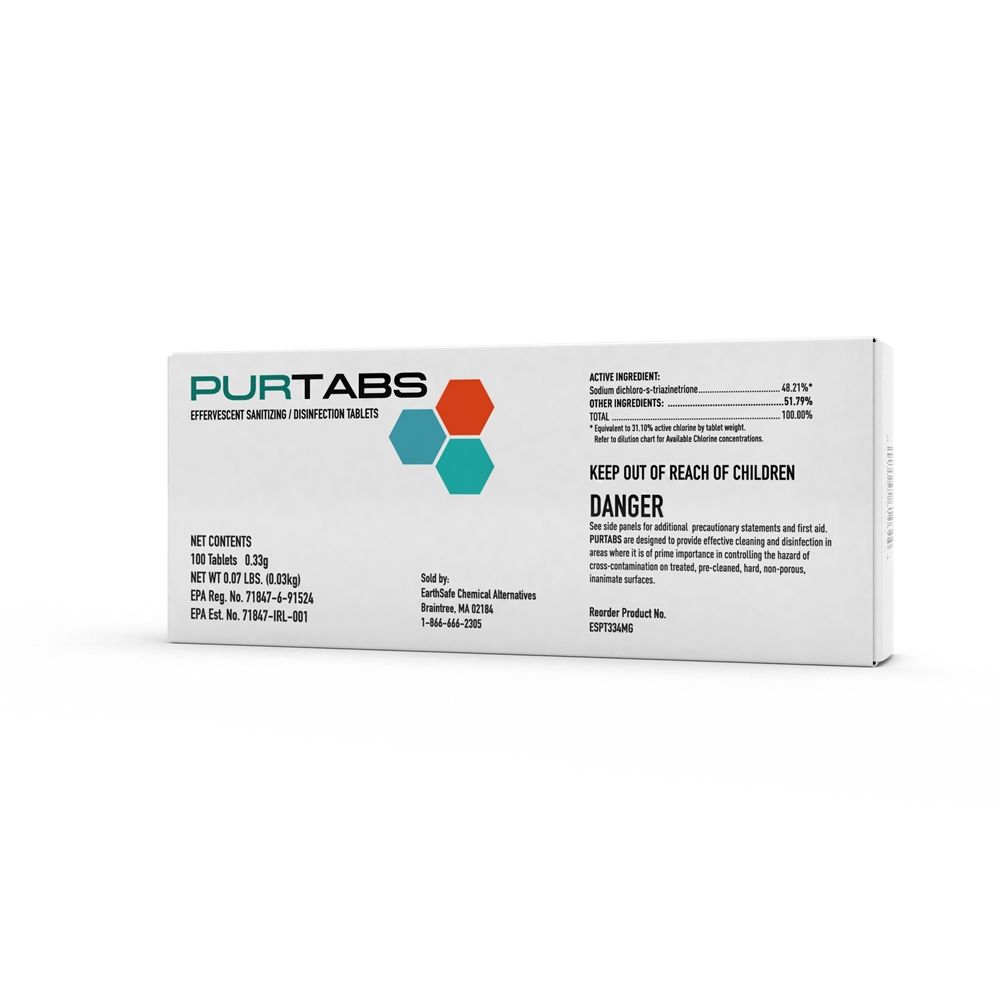 US EPA registered (EPA List K) food surface sanitizer & drinking water disinfectant in effervescent tablet form. Designed for use with Protexus Electrostatic Sprayer hand held only. Kill C. Diff in 4 Minutes. 1200 total tablets in each case - 100 tablets/carton - 12 cartons.
These EPA registered tablets dissolve quickly in water to form a sanitizing solution that is NSF D2 certified safe for food contact surfaces.

No rinsing required.

1 tablet dissolved in the Protexus Sprayer Tank gives up to 800 sq. ft. of sanitizing coverage across all hard surfaces.