0070585
Evaclean® PUR:ONE 3.3g Sporicidal NaDCC Tablets, 500/CS
Electrostatic Sprayers
EvaClean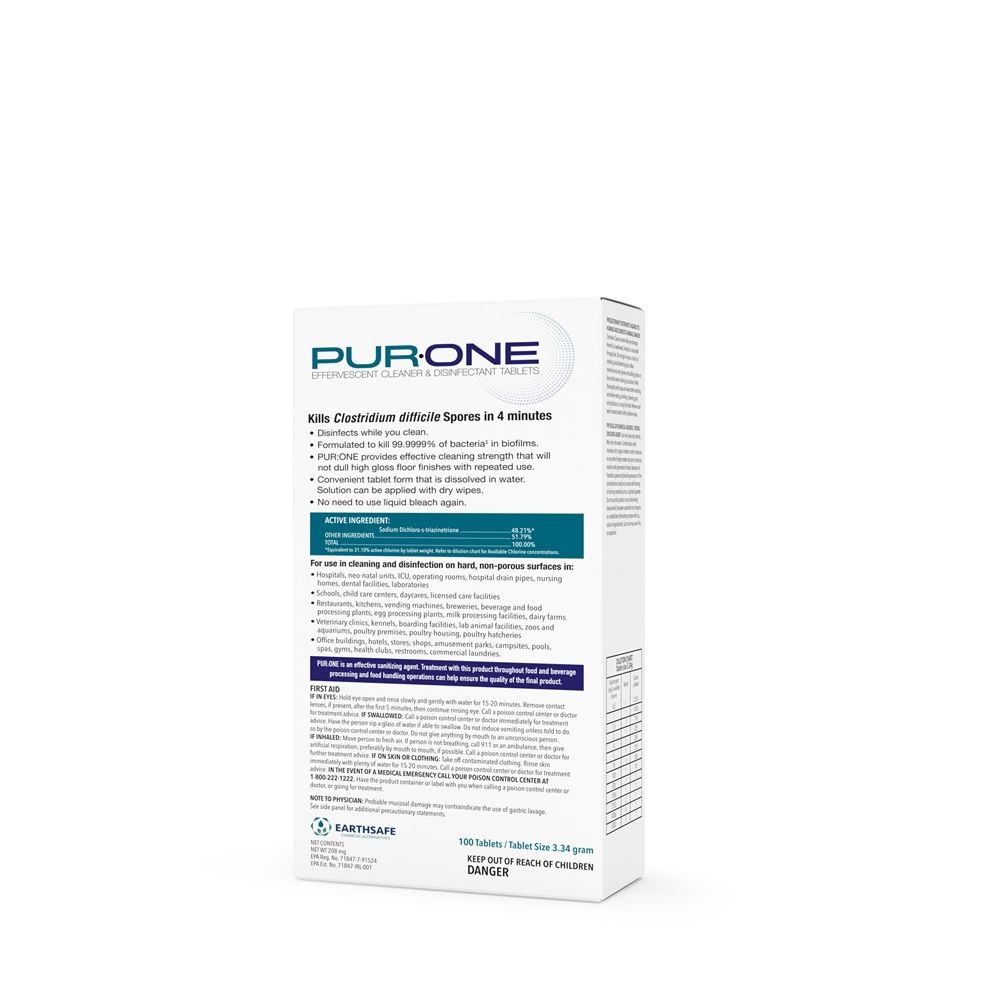 US EPA registered (EPA List K) sporicidal cleaner disinfectant/ bleach alternative tablet. Only disinfectant registered with the EPA to kill bateria present in biofilm. Drop one tablet into the Protexus Sprayer tank to create a Hospital Grade Disinfectant with up to 800 sq. ft. of coverage area. Dissolve 4 tablets in the sprayer tank for the ability to kill C. diff in 4 minutes. Not for use in electrostatic sprayers. Use on hard surfaces.
Safer than bleach.

PURTABS 3.3g are a powerful and versatile disinfecting and sanitizing solution.

No other product on the market is as versatile, affordable, and efficacious as the PURTABS 3.3g disinfecting and sanitizing tablet.