0070896
Handgards® Remotegards® Disposable Protective Remote Control Sleeve Covers, 2000 Case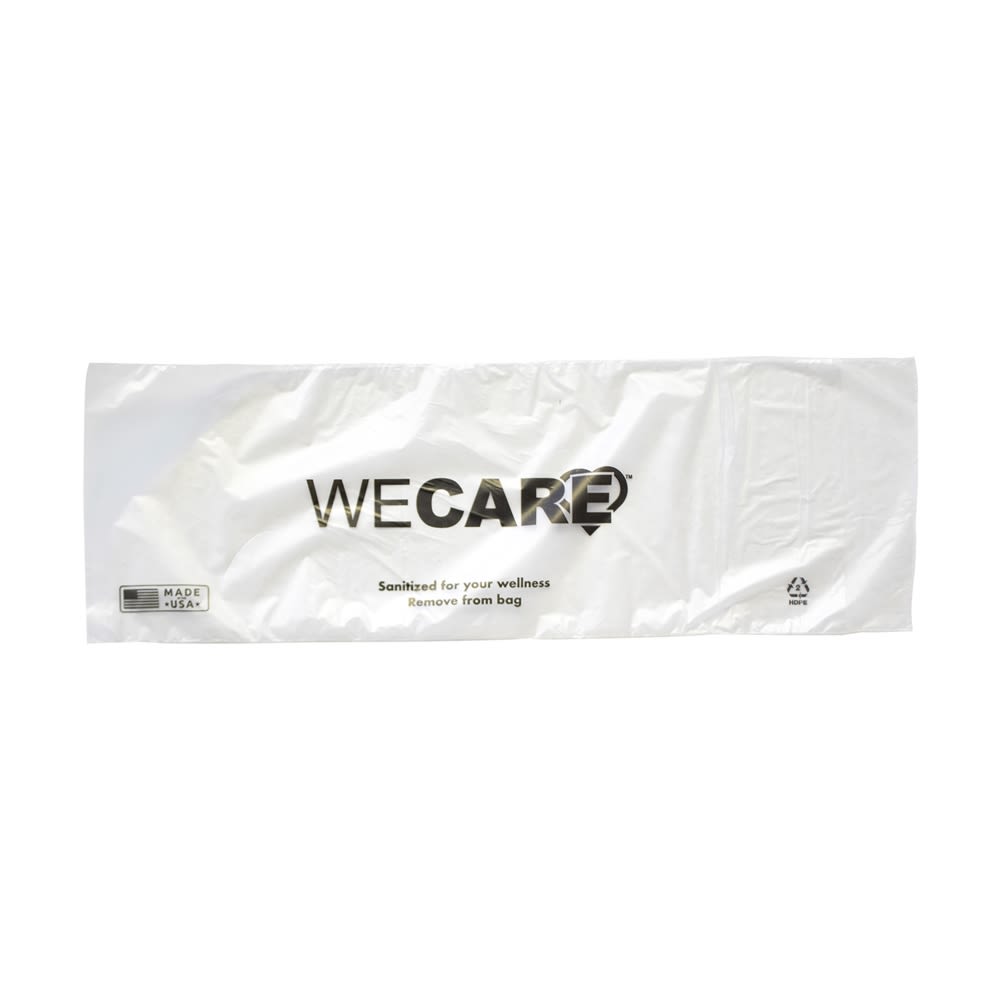 Single-use universal plastic sleeve that fits comfortably over most T.V. DVD and Smart Device remote controls. It limits cross-contamination for every single use. These remote-control covers offer an easy-to-use protection that is inexpensive and easily convenient. Protects the Remote-Control surface against scratches and repairs. Reduces cleaning time. High transparency. Flip lock top. "We Care - Sanitized for your wellness" written directly on the bag.
Reduces cross contamination between guests
Single-use
Universal fit to any remote control
Easy to apply and remove
Protects the remote-control surface against scratches and repairs
Reduces cleaning time
High transparency
Easy self-dispensing
Ideal for hotels, motels, casinos, hospital rooms / medical environment
Silverware, beer keg handles, yogurt dispensing handles
Measurement: 4" x 10.75"