0071071
Certainty Wipes Plus Resealable Pouch, Disinfectant. 200 Wipes Per Pouch. 6 Pouches Per Case
Multipurpose Cleaners
Innocore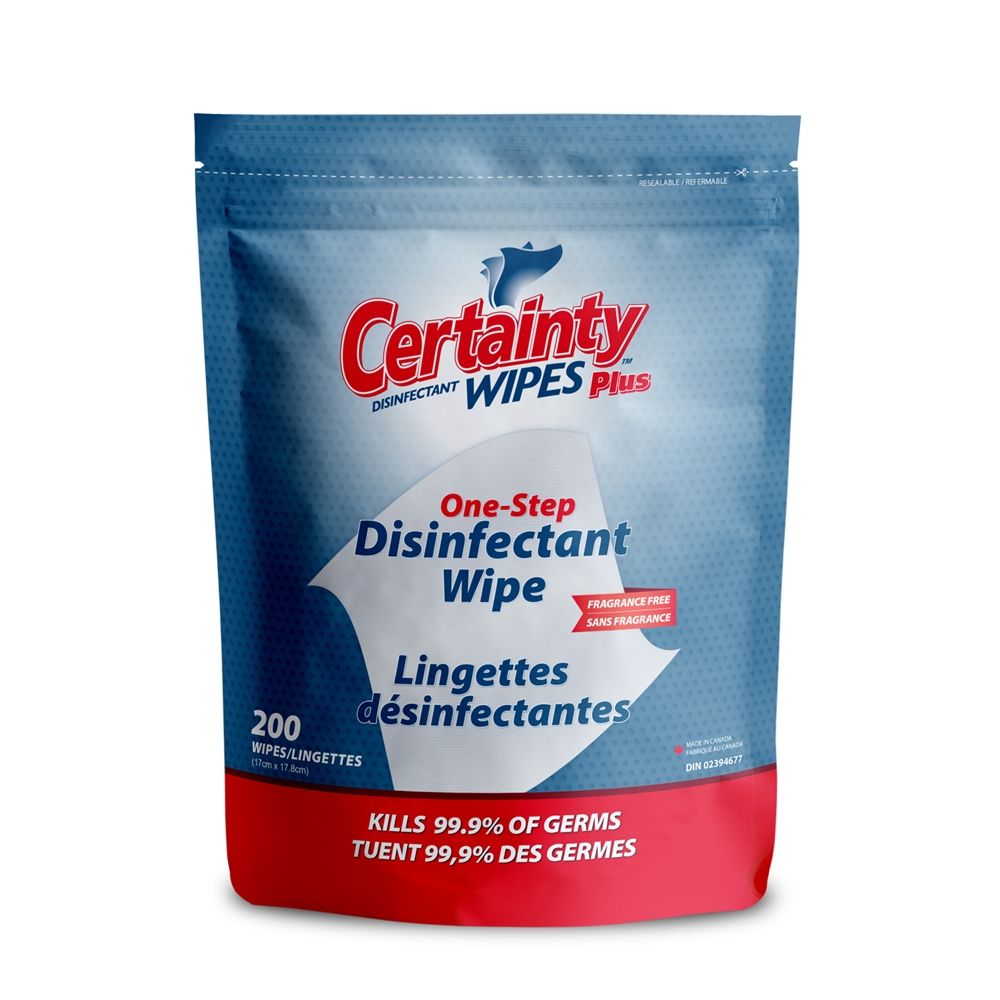 Portable Disinfectant Wipes.  7in x 6in Pre-moistened Wipe, 200 wipes per resealable pouch, 6 pouches per case. Certainty Plus Disinfectant Wipes are designed to save you time and money while providing a fast and effective method of disinfecting hard, non-porous surfaces within your facility.  Portable canisters are a perfect alternative to larger wall and counter top dispensers. 
Ready to use pre-moistened wipes in a portable dispensing system. 
Reduces the risk of cross-contamination. 
Contains no fragrances or alcohol.
Safely used on all non-porous touch points. 
Registered with Health Canada DIN: 02394677.