0073153
Comet Professional Disinfecting Bathroom Cleaner, Closed Loop, 3.78 L
Bathroom Cleaners
Procter & Gamble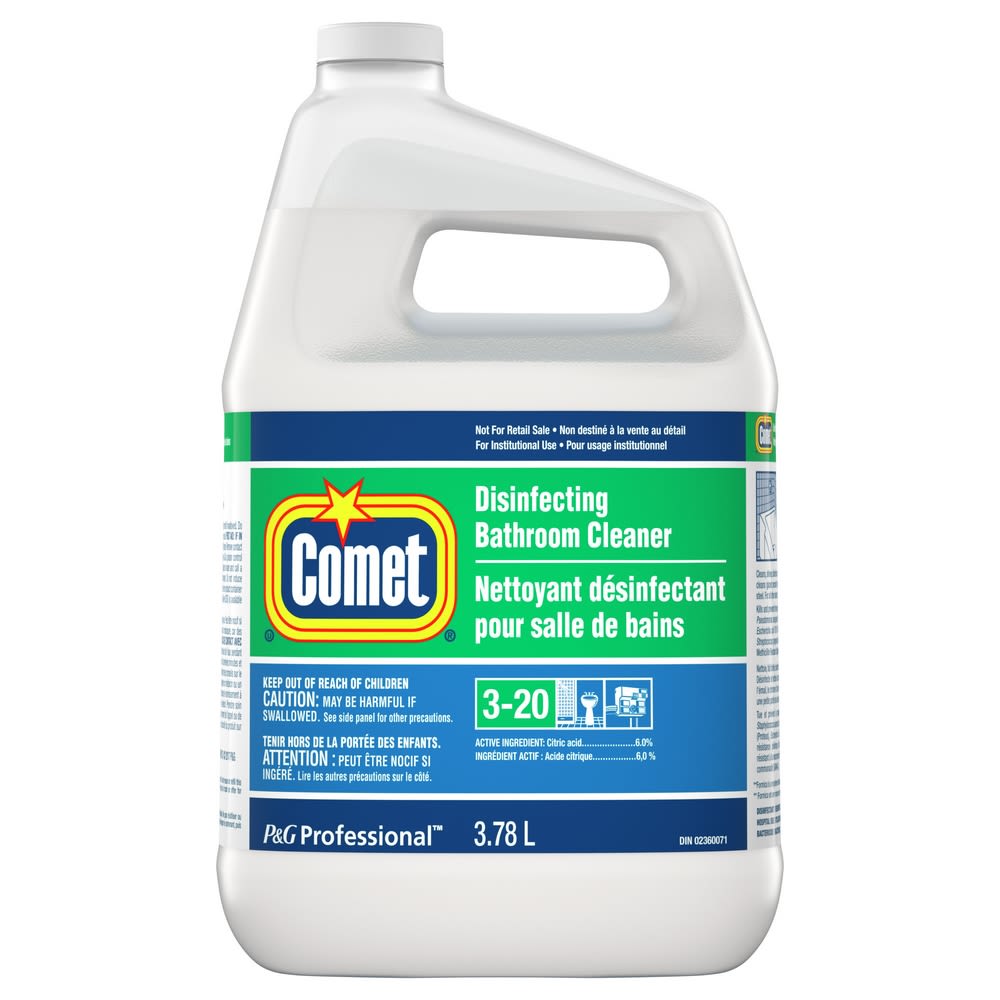 Comet disinfecting bathroom cleaner powers away tough soap scum and hard water stains without scrubbing. Non-abrasive formula cleans greasy soap scum with 50% fewer strokes, saving time and labor. Effectively cleans and disinfects in one step, eliminating the need for multiple products when used as directed.
Product delivers a remarkable clean with a pleasant, citrus fragrance. Included on Health Canada's acceptable products to use against COVID-19 vs. other leading brands
When used according to label directions for disinfecting hard non-porous surfaces.