0073763
Febreze Air Gain Original, 8.8oz
Air Fresheners & Deodorizers
Procter & Gamble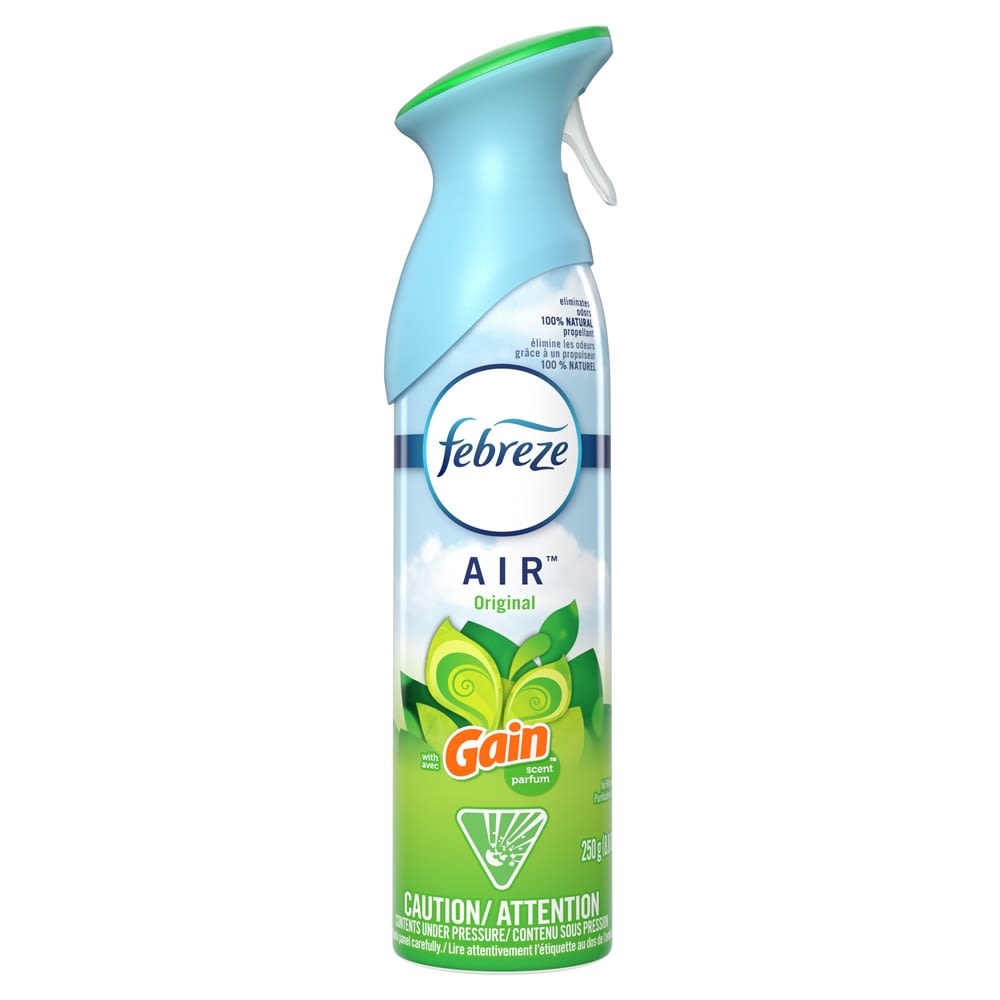 When it comes to your business, you should never settle for less than fresh. Use Febreze AIR to eliminate odors on the spot and freshen with a light, clean scent. Just a simple spray sweeps away odors, from everyday staleness to pet, bathroom, and food odors¿even stubborn smoke. Febreze AIR comes in a variety of scents and formulas. Choose the right Febreze AIR for your business.
Eliminates staleness and odors in the air.

Leaves a clean, fresh scent.

Knocks out unpleasant aromas with one spray.