0076628
Brandstand CubieBlue 2.0 Alarm Clock with Bluetooth Speaker, 2 Outlets, 2 USB Charging Ports, Black
Alarm Clocks
Brandstand Products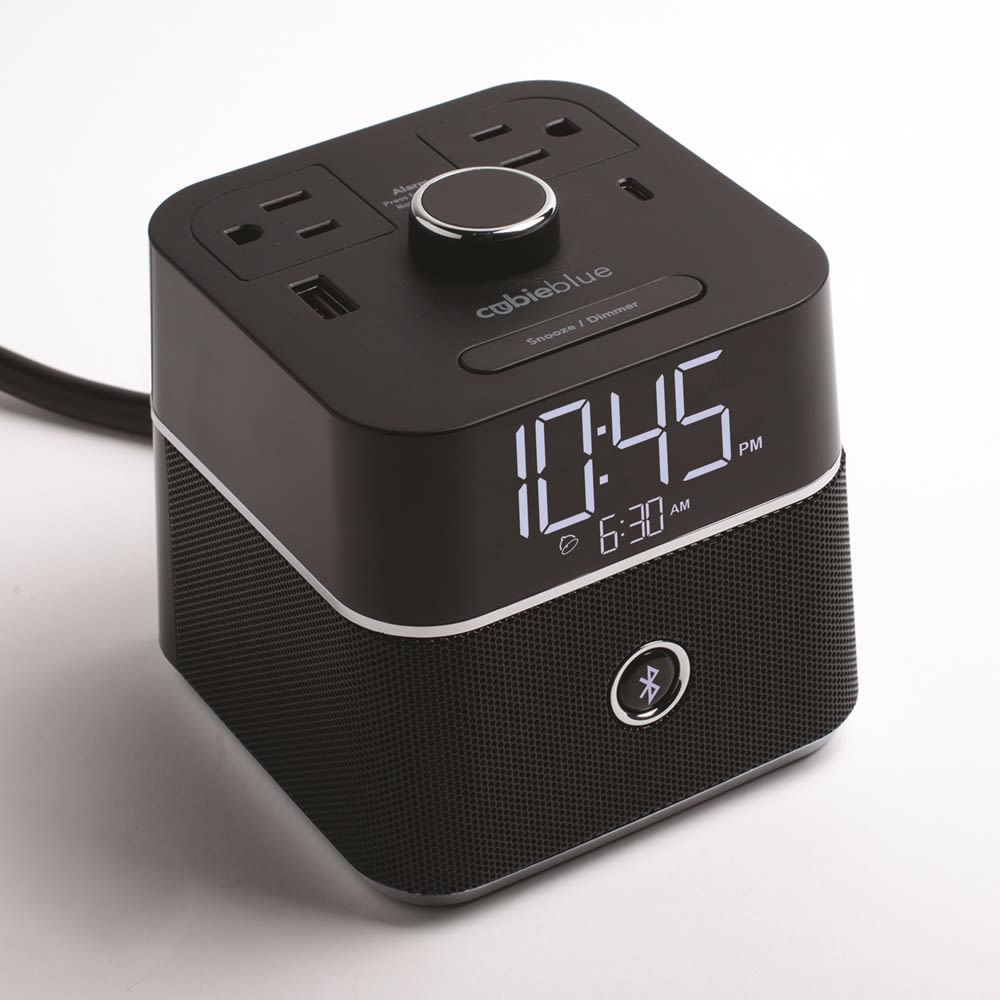 This hotel clock and Bluetooth speaker with power and charging allows your hotel guest to play their music while charging their mobile phone at the nightstand, now even faster with USB-C!.CubieBlue 2.0 combines a simple hotel alarm clock, Bluetooth music play through with the convenience of charging (Now with USB-C!) at the nightstand. CubieBlue is the perfect combination for a hotel guestroom with its easy to set alarm, display dimmer, minimal footprint, Bluetooth speaker and guest facing tamper-resistant power outlets and USB-C and USB-A charging ports. The Bluetooth function will not remember a previous guest's device to avoid re-pairing errors during their next visit. CubieBlue also features a pass-through plug, surge protection, single day alarm, auto update for daylight saving time, security c-clamp and meets strict UL standards including a UL spill test.
Features
Specifications
Warranty
Bluetooth Music Play Though
Simple Single Day Alarm Clock
2 Tamper Resistant Power Outlets
1 USB-C Charging Port
1 USB-A Charging Port
Right Angle Pass-Through Plug
Auto-Update for Daylight Saving Time
Display Dimmer - 3 Levels and Off
Security C-Clamp Included
Battery Backup Included (2 AAA)
Surge Protection
Product Dimensions: 4.5" x 4.5" x 4.5"
6ft power cord
UL spill tested
ETL Certified
Products are warranted by Brandstand Products against manufacturing defects in materials and workmanship under normal use for one year (365) days from the date of purchase. Defective products will be exchanged for the exact same item.