060883C
Ecolab® Lemon Lift Bathroom Cleaner with Bleach 20oz 06111490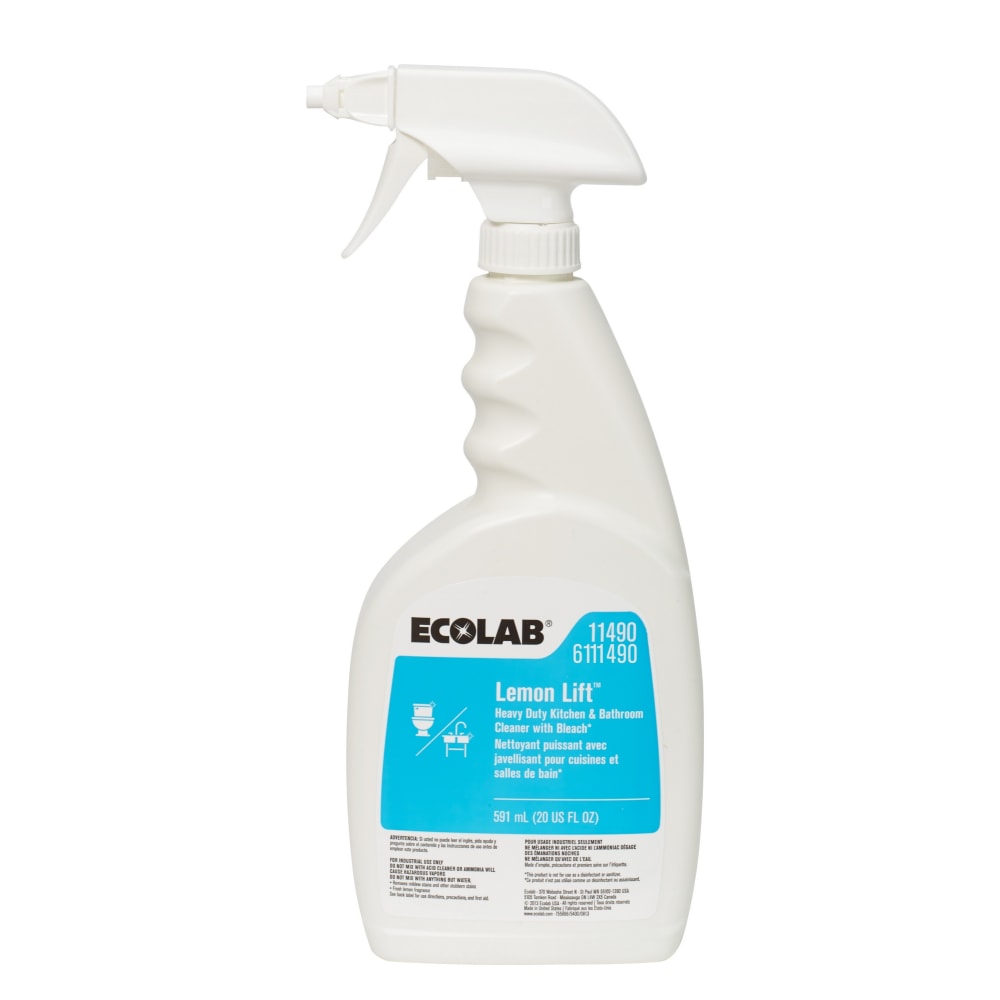 This ready-to-use product is designed as an excellent heavy duty cleaner and destainer. Formulated to remove mildew stains on contact, so it is ideal for use as a bathroom tile cleaner when mold and mildew have become a problem.
Heavy duty cleaner and destainer specially formulated with chlorine bleach
Thick, clinging foam stays on surfaces longer, providing better cleaning action and requiring less scrubbing
Removes even the toughest mold and mildew stains
Light, lemon fragrance provides a clean-smelling environment
When used as directed, product has low oral toxicity (Low oral toxicity defined by GHS - Global Harmonized System). Reduce Waste: Packaging materials use Post consumer content.