904120N
Cartridge Neutral High Output for Optimum (120 Days), or Restorator.
Air Fresheners & Deodorizers
Newtech-Vaportek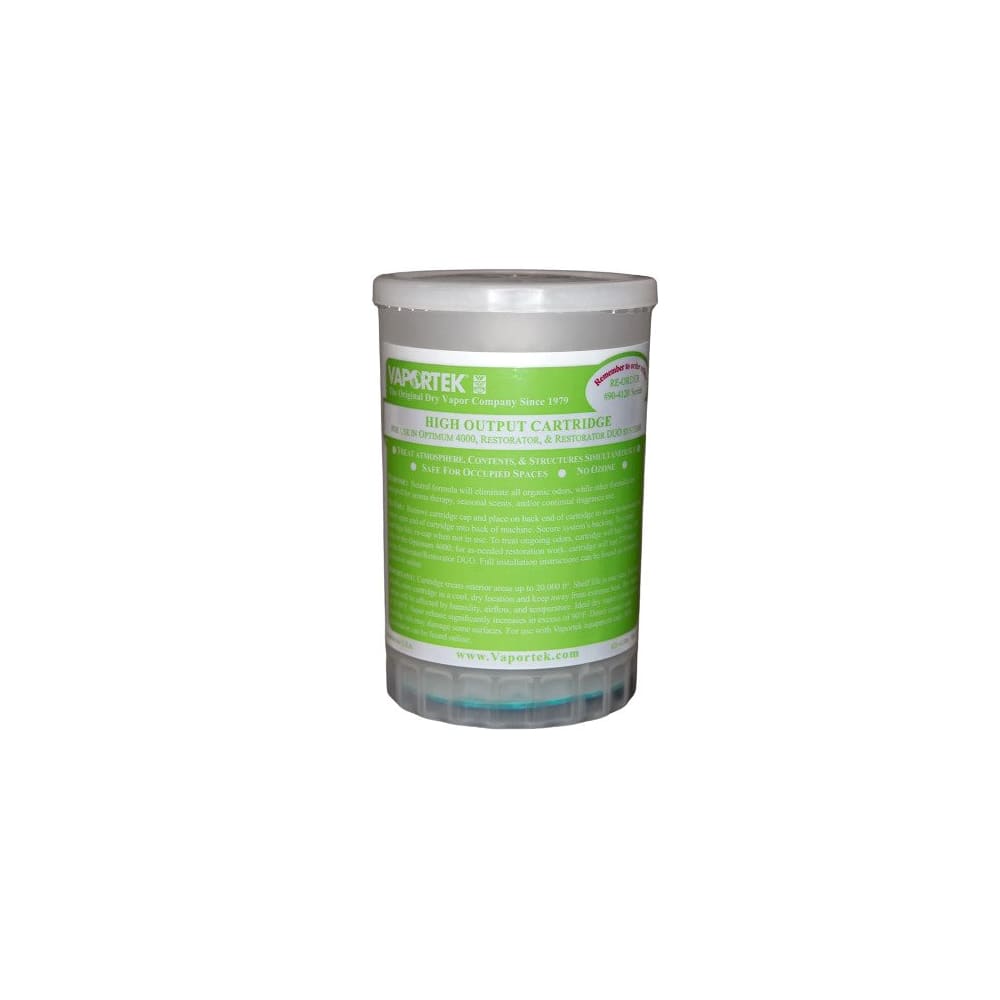 Cartridges are filled with an essential oil membrane. The oils sweat through the membrane and are dispersed into the air as a dry vapor with the help of air movers or natural air current. Cartridges work in both Restorator and Optimum 4000 machines. High Output Neutral cartridges are rated at 120 days on 3-4 setting in Optimum, 270 hours in Restorator.